MAMMA SAYS

Ein Konzeptkunst- und Mode-Label von Jeanette Müller + Mohacin Jabir.  
www.mamma-says.at
Diverse Textilien werden mit Worten von Hand bestickt, die eine liebende
Mutter sagt, um uns für ein wundervolles Leben zu stärken.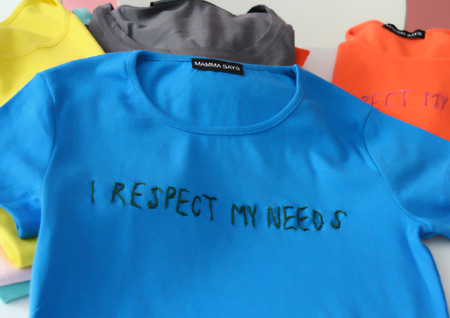 EN
MAMMA SAYS
MAMMA SAYS www.mamma-says.at is a conceptual art and fashion label
founded by Jeanette Müller, working in collaboration with Mohacin Jabir.
Textiles embroided by hand with words a loving mother tells to empower
us for a wonderful life.